International Research Projects
International Research Projects refers to International cooperation in research and innovation. It is a strategic priority for the EU. It enables:
access to the latest knowledge and the best talent worldwide
business opportunities in new and emerging markets
science diplomacy to influence and enhance external policy
Multilateral research and innovation initiatives are the most effective way to tackle challenges facing our world - climate, health, food, energy and water - that are global by nature. Working together reduces the global burden, pools resources and achieves greater impact.
Due to the survey elaborated in ELEVATE project and the National benchmarks elaborated by the Ministry of Education, Culture and Research also in the frame of the ELEVATE project, there were colected a database with the information about the number of International Research Projects. This alow to us to bring you an overview of the Moldovan HEIs' level regarding the International Research Projects for the period 2016 – 2020.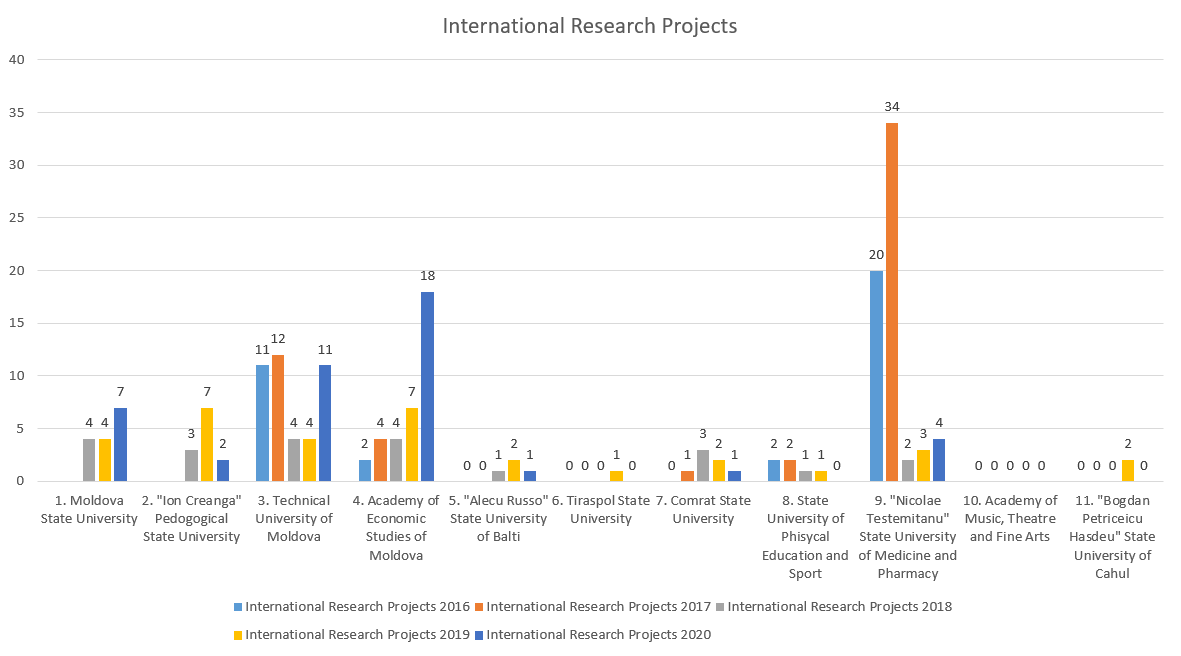 The next graphic presents the dates for the year 2020.